About La Isla de La Palma
The island of Santa Cruz de La Palma is one of the smaller and less-well known of the Canary Islands. It has a total population of fewer than 100,000, an area of 706 sq. km and is said to be the most mountainous island in the world for its size. This makes for greenery, stunning sights and one of the best places on earth to observe the sky - the Astrophysical Observatory of Roque de Los Muchachos.
The weather on La Palma is generally excellent as it has a temperate climate with average temperatures ranging between 15 and 25 degrees.
So what can you expect to find on La Palma? You might be pleased to know that here on La Palma there are no large water parks, mock castles, golf courses or exuberant night life. In short, no mass tourism.
What is there to do on La Palma
La Palma is an island of astonishing beauty, there is no doubt about it! Often called a Jewel in the Atlantic, if you have never been to La Palma before, you have a wonderful experience waiting to greet you.
From lovely sand beaches and hidden coves to laurisilva forests, cobbled streets, hiking, biking, fiestas, volcanic craters, quaint shops, mountain ridges and plazas, La Palma will entrance you with its beauty. Little wonder that UNESCO granted the entire island of La Palma the status of Biosphere Reserve.
So yes, there is plenty to do, especially for lovers of nature!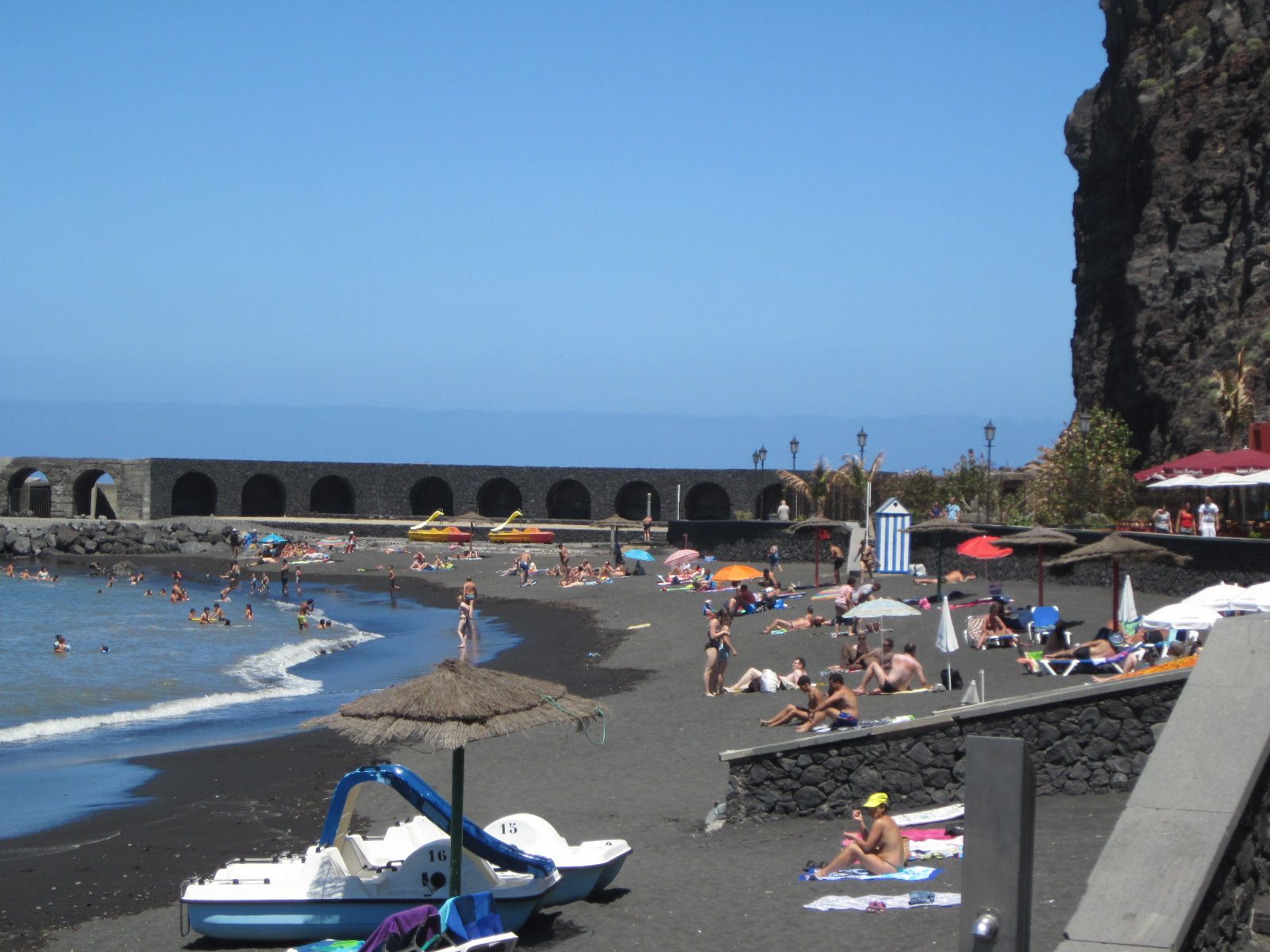 The capital city of Santa Cruz de La Palma, founded in 1493, oozes history from every cobbled street and courtyard. A stroll along its main street will reveal elegant 17th and 18th century mansions, whilst fishermen's cottages lay tucked away in side streets.
Around the Plaza de España in the heart of Santa Cruz de La Palma, there are an abundance of historic buildings dating from around 1559 - the French pirate Françoise Le Clerc (AKA 'Peg Leg') having sacked the city in 1553. And of course the numerous flower-festooned balconies so iconic of La Palma.
With its own snazzy marina and beaches, Santa Cruz de la Palma is well worth exploring, pausing a while to enjoy a coffee or freshly squeezed orange juice at one of the pretty plazas.
Around the rest of La Palma, you will also find plenty of history with cobbled streets in many towns and villages plus beautiful churches dating from the 16th century. By contrast, in the north of La Palma, you will find colonies of caves where people lived until the 50's and also small stone dwellings with simple wooden roofs.
Walking and Trekking on La Palma
La Palma is a paradise for casual walking, serious trekking and all points in between! Rugged ravines, ancient donkey tracks, banana plantations, woodland walks, hidden hamlets and the chance to discover caves and natural springs of fresh mountain water are waiting for you.
Great walks include the GR131 Volcano Route, the Caldera de Taburiente at the heart of the island, La Cumbrecita - a little walk with big rewards, Marcos y Cordero with tunnels and natural springs and the Roque de Muchachos at 2426m above sea level, the top of the island along with the Observatories.
The longest walk on La Palma is the 8-day trek on the GR130 Camino Real - an amazing experience!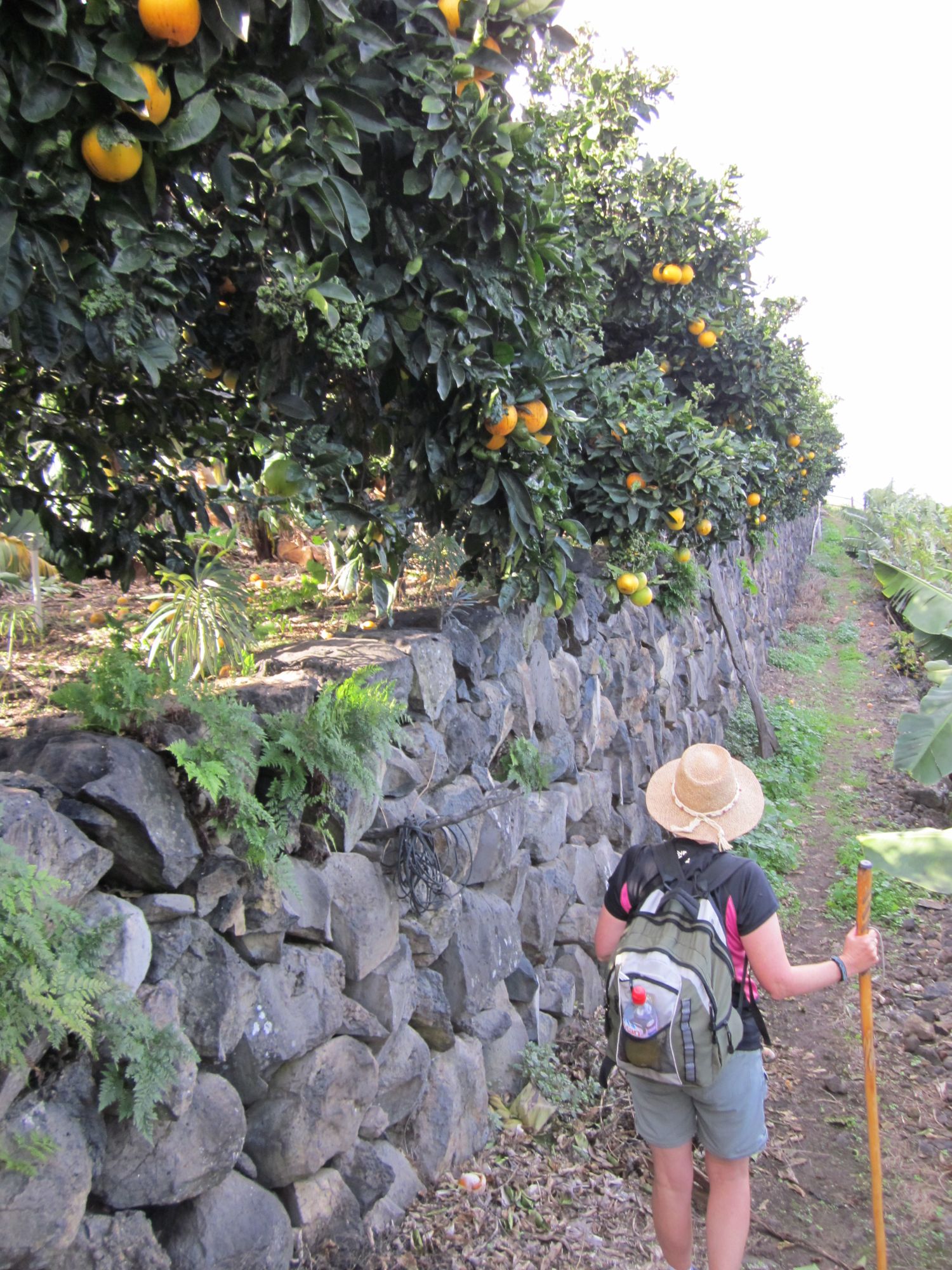 During the weekends of the summer months, a fiesta can be found somewhere on the island and everyone is free to join in. It's a celebration of life - from all ages. The smaller, village fiestas usually consist of live music, one or more bars which also serve food and plenty of dancing. The larger fiestas are often multi-day occasions with several different bands taking turns to play on centre stage, impromptu bands, wonderful costumes, parades and dancing through the night added to which there are side events such as rally car or horse racing - and then there is the main event! Palmerans are hugely supportive of fiestas and throw themselves whole-heartedly into the spirit of it, all with excellent good humour and fun. And of course it's not confined to Summer or weekends … !
With negligible air or light pollution, La Palma has some of the clearest skies in the world. In fact, La Palma more than competes on the world stage of astronomy as it is home to the third most important observatories in the world after Hawaii and Chile. And now the skies of La Palma are protected by the Sky Law. Even if you are not at all interested in astronomy, the starry nights on La Palma will amaze you with a free celestial show.
During the day, you can drive right up to the top of the island, the Roque de Muchachos where the observatories are located, to look at the observatories from the outside as well as take a walk along a section of the GR131 and to one of the viewpoints overlooking the Caldera.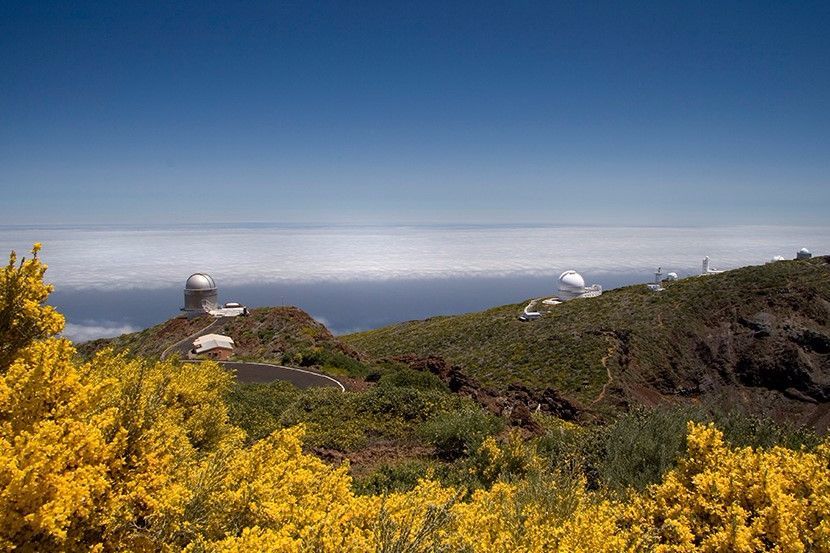 If you are interested in purchasing Finca Franceses or would like further information, please complete the form below and click the Send button to get in touch with us.
Thank you for submitting the contact form.