Welcome to Finca Franceses - Garafia, La Palma
Rural holiday accommodation
We offer a little bit of paradise in the beautiful north of La Palma!
Surrounding by unspoiled countryside, amazing views of the Atlantic Ocean and winding donkey trails, Finca Franceses is the perfect place to relax, walk and explore!
La Casita is licensed for Tourism:
Number Entrada 20207314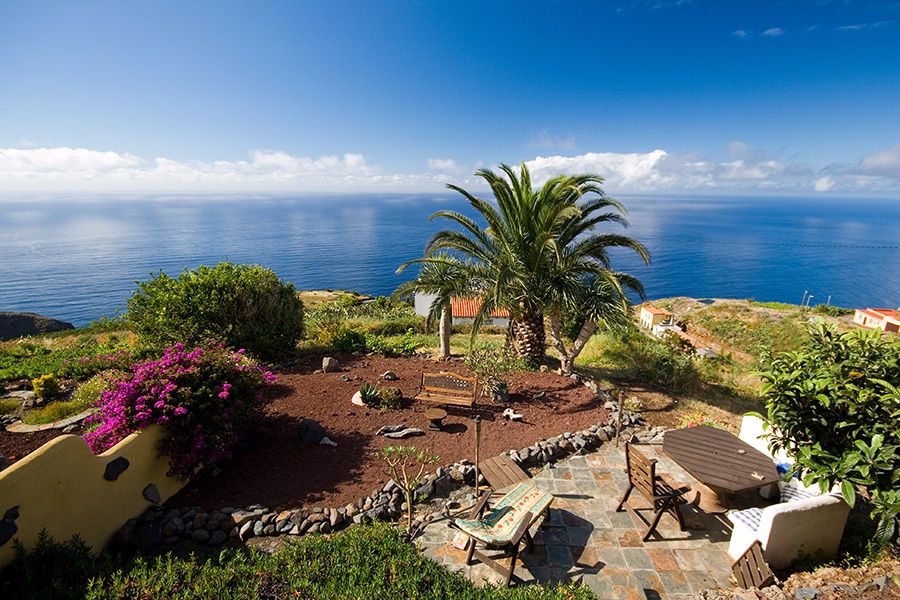 Finca Franceses is a small-holding of nearly 2 acres with a traditional Canarian cottage (La Casita) and the farmhouse where the owners live.
There's also a stone-built original bodega (wine cellar) where you can enjoy an evening by candlelight and even make use of the two guitars!
Franceses is a wonderfully rural area where the local people still go about their business of tending the goats and farmland and yet it's just a 20 minute drive to the local town of Barlovento.
There is bus stop just 50m away with a bus every two hours or every four hours at weekends or fiestas.
La Casita is also a great place from which to visit the Roque de Muchachos at the top of the island.
Distances:
Santa Cruz de La Palma Airport (SPC) 57km
Santa Cruz de la Palma capital 47km
Ferry port (Santa Cruz) 47km
Nearest town (Barlovento) 14km
Nearest restaurant (Roque Faro) 9km
GR130 Camino Real walking route 50m
Nearest bus stop 50m
Lat/Long 28°49'36.5"N 17°51'55.5"W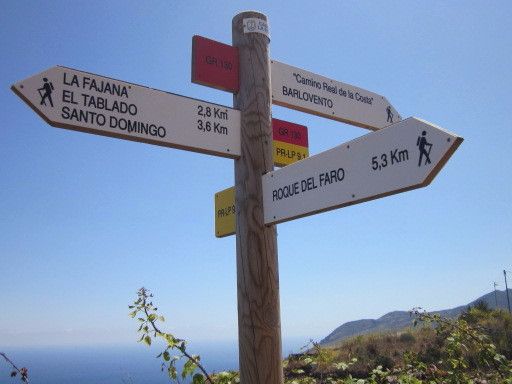 From Finca Franceses, you can literally explore right from the door. Just 50m away is the GR130 Camino Real walking route and alongside the finca is the LP9.1, a circular walk along the coastal clifftops, a spectacular ravine and up through the woods.
Other great walking routes are nearby such as La Zarza archeological and the caves of Gallegos.